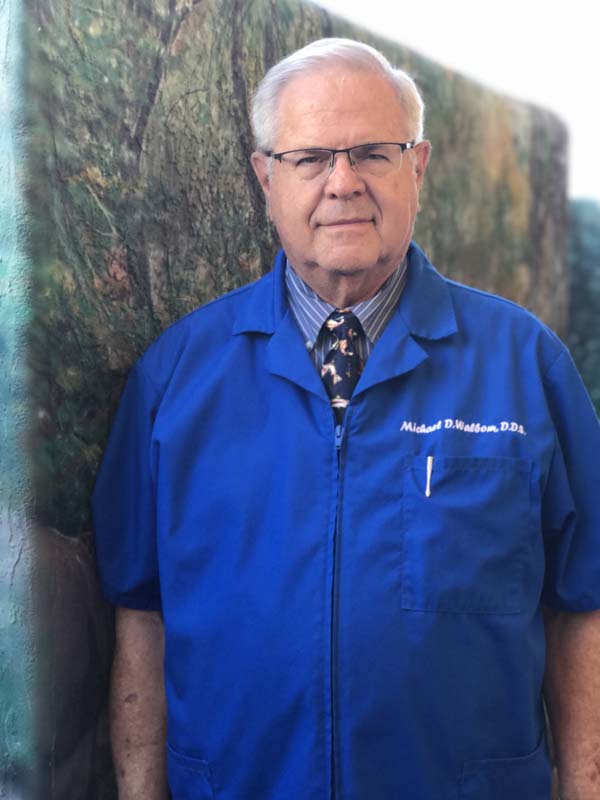 Michael D. Walbom, DDS
Dr. Walbom attended
BYU
for his undergraduate studies before completing dental school at the
University of Southern California
, one of the most respected dental schools. He graduated with his Doctorate of Dental Surgery and has practiced general dentistry in Tucson for over 25 years. Dr. Walbom is always seeking to learn the lastest dental advances and technology. He has completed over 1500 hours of continuing education courses in all aspects of dentistry, including CEREC crowns, non-metal fillings, implant dentistry and bone grafting, cosmetic dentistry, laser gum treatment, digital dentures, orthodontics and
Invisalign®
, occlusal adjustment, oral surgery, and endodontics.
As a dentist, Dr. Walbom is committed to providing the best dental care possible for his patients in a pleasant, caring environment. His office staff knows that he expects them to treat all their patients as if they were guests in their homes. A knowledgeable staff person is always available to speak with you on the phone as well as in person. During business hours the phones are always answered and not sent to an answering machine. When the office is closed emergency callers are given the doctor's personal cell phone number so they can contact him directly. Dr. Walbom is a member of several local dental study groups, and has received many awards over the years. He has often received the same award repeatedly such as:
Dr. Walbom has been married for over 40 years: has three grown sons and five grandchildren. He is very proud of his sons, James, Chris, and Michael. Many years ago, in order to keep his three young boys busy and teach them hard work, responsibility and commitment, he bought horses for them. The boys quickly learned how much work it took to care for horses. They eventually competed in performance horse events and won several national titles. From that time on horses have always played an important role in the family. Dr. Walbom's interest in horses and love for the west is obvious in the dental office décor. You will enjoy the western look the office reflects.
Outside of the dental office, Dr.Walbom spends most of his free time with his family having fun "Grandparent Adventures." He has five grandchildren: Sofia, Julia, Mike, Isabella, and Bryce. He has also tried his hand at golf, but really enjoys fishing. This summer there were new additions to the family. The grandchildren got two new puppies and three ponies.
Dr. Walbom's Grandchildren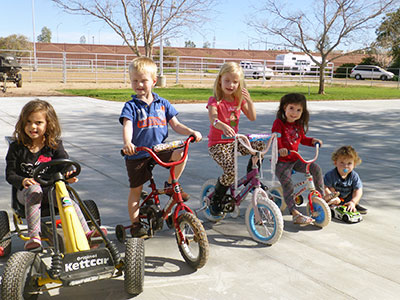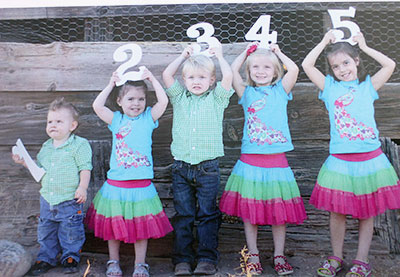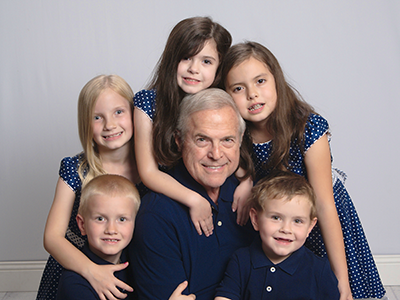 Dr. Walbom Fishing